WTAL, 1450 AM, Tallahassee, FL
Fridays, 1:30-2:30 p.m., EST
Call-in Line: 850.671.1450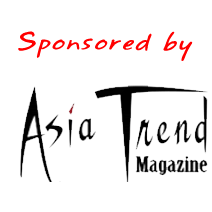 Coming December 5th: the new Dr. Picart Show site!
(The following logo is a preview of how the new site will look.)

On the show
This Week
November 28:
A reprise of some of the most popular fall programs:
"Going Global with DanceSport," with USA Dance President, Peter Pover,
and USA Dance-Tallahassee Chapter top contenders, Rick and Cindy Pellin
"Law and Politics," with Judge Richard Posner, 7th Circuit, US Court of Appeals
Plus Dr. Picart short features and viewer comments.



Please note: November 28th, WTAL is closed for Thanksgiving Break, so the "Best of" shows will be broadcast on the first Friday in December, December 5, 1:30-2:30 p.m.





Past Guests
August 1: History, Memory and Civil Rights

Davis Houck
Professor of Rhetoric

Keith Beauchamp
Award winning film documentarian


Note: due to popular demand and inclement weather, this show was rebroadcasted, live, on August 8, Friday, 6-7 p.m.




August 8: Violence, Secrecy, and Autobiography

H.L. (Bud) Goodall
Professor of Communication

Lonnie Athens
Professor of Criminology


Note: due to personal health reasons, Professor Athens was rescheduled for a later time.



Cecil Greek
Professor of Criminology


August 15: The Present and the Future in Film and Media

John Sloop
Professor of Communication

Stephen Prince
Professor of Film


August 22: Dancing Across Different Worlds

John McCutcheon
multi-awarded folk singer and instrumentalist

Margarita Olivas
Cultural critic; professor of Communication

Alma Gonzalez
lawyer and public official

Kwame Dawes
Award winninng poet, writer, actor, musician


August 29: Crime and the Law: Theory and Practice

Cecil Greek
Professor of Criminology

Lonnie Athens
Professor of Criminology

William Corry, Esq.
Law Office of William W. Corry
(specializing in personal injury, wrongful death, white collar crime)


September 5: Going Global with DanceSport

Peter Pover
President, USA Dance, Inc.

Vivienne Ramsey
US Open Professional Cabaret DanceSport Champion

Rick and Cindy Pellin
USA Dance Amateur DanceSport Champions


September 12: Global Links: Between Science and Art

Hans Plendl
Professor of Physics

Sir Harry Kroto
Nobel Laureate in Chemistry


September 19: Rhetoric and Presidential Politics

John Murphy
Professor of Presidential Rhetoric

Martin Medhurst
Professor of Presidential Rhetoric

Mary Stuckey
Professor of Presidential Rhetoric


September 26: Asian Diasporas: Experiencing Asia in the South

Jane Marks
First Lady of Tallahassee

Clyde Diao and selected representatives,
Asian Coalition of Tallahassee


Eric LaChica
Executive Director,
American Coalition for Filipino Veterans


October 3: Documenting Human Rights: Ethics, Aesthetics, Pragmatism

Terry Coonan
Executive Director, Florida State University Center for the Advancement of Human Rights

Valliere Richard Auzene
Professor of Film

Vincent Colapietro
Professor of Philosophy

Professor Davis Houck
Specialist on Presidential Rhetoric


October 10: Pure and Applied Science: Discovery in Science; Science in Society

James Reuther
Aerospace Engineer, NASA

Richard T. Hull
Professor Emeritus of Philosophy

Sandra Harding
Feminist Philosopher of Science

Professor Davis Houck
Specialist on Presidential Rhetoric

October 17: Law and Philosophy

Richard Posner
Judge, 7th Circuit Court of Appeals

Michael Sullivan
Professor of Philosophy

On the Judicial Campaign Trail: County Judge, Seat 5 (Non-partisan)
Sean Desmond
http://www.desmondforjudge.com/

Nina Ashenafi Richardson
http://www.ethiopianreview.com/content/4024

Professor Davis Houck
Specialist on Presidential Rhetoric

October 24: Pragmatisms and Postmodernisms in Contemporary Contexts

John Stuhr
Professor of Philosophy

N. Katherine Hayles
Professor of English

On the Campaign Trail: Commissioner-at-Large (Non-Partisan)

Ed DePuy (Republican)
http://www.leoncountyfl.gov/BCC/depuy/index.asp

Akin Akinyemi (Democrat)
http://www.akinforallofleon.com/


October 31

Part I: Reel and Real Horrors

Wayne Stein
Professor of English

Noel Carroll
Professor of Humanities and Philosophy

Part II: On the Campaign Trail: FL House of Representatives
Note: Call-in line: (850) 671-1450

Co-Host and Political Consultant: Fredrick Hicks
http://hegllc.org/about.html

Michelle Rehwinkle Vasilinda, Democrat
http://michelle08.com/

Peter Boulware, Republican
http://en.wikipedia.org/wiki/Peter_Boulware
November 7: Inspiration, Creativity, Spirituality

Velma Frye
Musician, Composer, Vocalist

Judith Kerman
Poet

Larry Yang
Psychotherapist, Buddhist teacher

November 14: Life Histories and Relationships

Nick Trujillo
Professor of Communication

Kenneth Gergen
Professor of Psychology

Paul Malley
President, Aging with Dignity

David Gussak
Professor, Art Education

November 21:

Part I: Discovery and the Scientific Quest: A Contemporary Look

James Reuther
NASA Aerospace Engineer, Project Orion Manager

Hans Plendl
Professor of Physics


Part II: Civil Rights: The Ongoing Struggle

Keith Beauchamp
Award-winning film documentarian

Hans Plendl
Professor of Physics