Live This Friday
Fridays, 1:30-2:30 p.m., EST
Call-in Line: 850.877.0105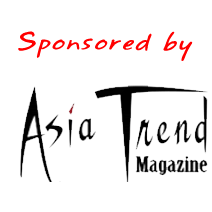 Coming December 5th: the new Dr. Picart Show site!
(The following logo is a preview of how the new site will look.)

Guest
Date
Audio File
Nick Trujillo, Professor of Communication
November 21, 2008
Short Promo 1,
Short Promo 2
Professor David Gussak, Professor, Art Education
November 21, 2008
Short Promo


Carried by 30+ stations nationally and internationally,
with approximately 2,000,000 listeners per month.

Streaming live on WTAL, 1450 AM Talk Radio
The #2 Arbitron-rated Talk Radio Station in Tallahassee, FL

Sponsored by Kinaesthetics, LLC: Sport as Art, Art as Life.


Recent Promotions
To know more about Dr. Picart, go to: http://www.carolinekaypicart.com
Contact Email for questions or responses to the show: ckpicart@aol.com

To book the show, contact: Dan Kiburz at Phoenix Broadcasting
727.579.4197
phxbc@yahoo.com



"The Dr. Caroline (Kay) Picart Show" is based on current issues related to the arts, culture, law, science, and politics, particularly within an American and a global context, presented in a balanced, thought-provoking and graceful style. The show, which airs "live" from 1:30-2:30 p.m. every Friday (starting August 1, 2008), features in-depth interviews with nationally and internationally renowned guests such as award-winning film documentarian, Keith Beauchamp; Nobel Prizewinner, Sir Harry Kroto; multi-awarded poet, Kwame Dawes; maverick criminologist, Lonnie Athens, and many others. USA Dance, Incorporated will be interviewed on ballroom dance's road to the Olympics, and the Asian Coalition of Tallahassee's "Experience Asia," which drew a crowd of 10,000 in 2007, will be the topic of one show. Eric LaChica of the American Coalition for Filipino Veterans will also be a guest. Callers are invited to join in the conversations by sending in questions or responses, using the phone number: 850.671.1450, or emailing: ckpicart@aol.com, or the fax number: 850.877.5110, before, during, or after the show.

Dr. Picart grew up in the Philippines; her father, Robert, has a Filipino-French-American ancestry, and her mother, Anarose, a Filipino-Chinese-Spanish background. As an academic, Caroline is a philosopher and former molecular biologist educated in the Philippines, Cambridge, England, and the U.S. She is the author of 11 books on philosophy and literature, film, and cultural studies as well as numerous academic and popular journal articles. She has taught in the Philippines, England, South Korea and various parts of the U.S. in the fields of Biology, Philosophy, Film and English for 21 years. As an artist, her work has been sold, exhibited, and featured at various galleries and events in the Philippines, South Korea, England, and various parts of the U.S. Several of her pieces are owned by UNICEF. She was the first Filipino woman painter to have an exhibit in Seoul, South Korea in September, 1992, and founded a group, the International Artists and Poets Society when she was in Seoul from 1992-1993. In 2006, after being consistently ranked among the top three nationally, she won the US Open Cabaret pro am championship. She is the first Filipina to win this title. Dr. Picart is an experienced speaker and organizer across a range of media and contexts. She has directed and co-directed two national conferences; directed and hosted a local TV show for 5 years; presented 85 national and international refereed conference papers; organized 15 national and international refereed conference panels; and delivered 51 national and international invited presentations. She has also had 61 local and national radio and TV appearances on talks ranging from science and society, popular culture, women's issues, film, critical theory and cultural studies. Caroline, or "Kay," to friends, enjoys challenges as much as having fun, is a devoted daughter, and adores exotic cats almost as much as her fiance, Gerardo M. Rivera, Esq.